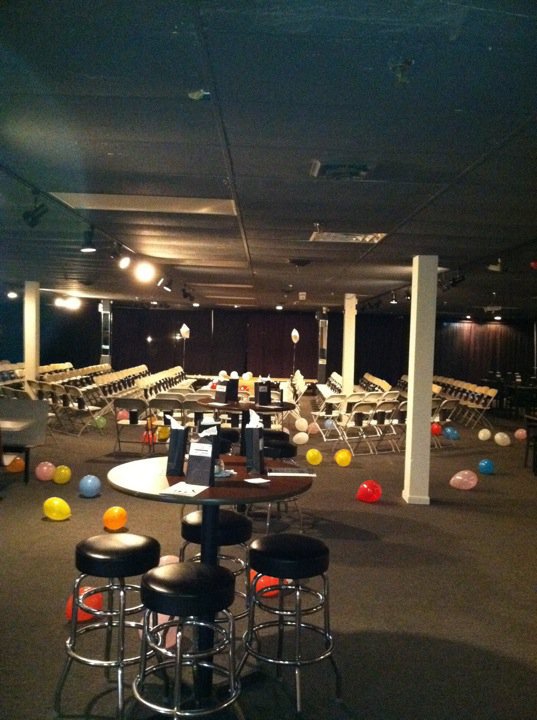 Venue Rental Only Information (you provide the food)
Friday:$1,500
Saturday: $2,500
Friday & Saturday Combo: $3,000
Amenities:
Seating for up to 300 guests
Round tables (5' diameter) and rectangular tables (6' length) or a combination of table types
Additional tables for cake table, gift table, registration table, etc.
800 square foot dance floor area
Your First Avenue Club Event Captain will be available during your event(s)
Linen/Table Skirting: $250
Choice of white or black linens
Choice of white or black skirting on food tables and head table
Ultimate Upgrade: $500
Choice of white or black linens
Choice of white or black skirting on food tables and head table
Use of our Center pieces, tile mirrors
Audio/Video Package:

Your slideshow or video on large flatscreens around the space
10 colorful uplights along the walls to add a warm glow and elegant ambiance
Corded microphone for speeches
Plug & Play jack for laptop or smart phone to play your background music playlist over house speakers
User Information
To reserve a date, a deposit must be submitted along with a signed contract. Payment may be made by cash, check, or money order. No credit or debit cards are accepted for the deposit. Because we can no longer promote or book the space once your event is booked, there are no refunds once the deposit has been made and the contract has been submitted.
Full payment of the remaining fees is due 30 days prior to your event's beginning. If the First Avenue Club does not receive your payment at the time it is due, we reserve the right to cancel your booking and your event.
The First Avenue Club will provide trash cans and liners for trash collection during your event and after your event.
Beverages:
User may bring in milk, coffee, water, lemonade, and tea. All alcoholic beverages and carbonated beverages must be purchased from the First Avenue Club. The First Avenue Club possesses a full-service liquor license from the State of Iowa that prohibits any alcohol from being brought into the venue. All pre-purchased alcohol must be paid for at the time the remaining venue fees are due (30 days prior to your event).