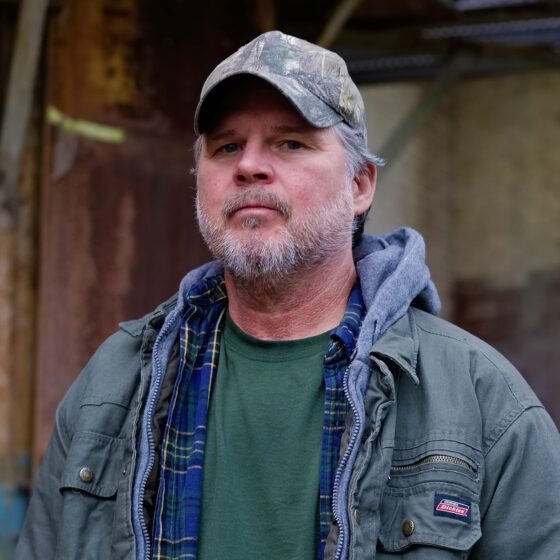 Chris Knight
Date:

2022-10-08

Time:

08:00

Location:

IOWA CITY

Venue:

First Avenue Club – 1550 South First Avenue
The club welcomes back Chris Knight (acoustic) for an intimate evening on Saturday, October 8th. GA tickets (seats at a table with other guests) are $25. Reserved Tables available. BBQ dinner (Pulled Pork, Pulled Chicken, Potato Salad and Cole Slaw) available for $13/person and must be ordered with tickets. Doors for Dinner: 6:30, Non Dinner Doors 7:00 and Show is 8:00.
Front Row Tables: SOLDOUT
Table for 4 with tickets: $100
Table for 6 with tickets: $150
Table for 8 with tickets: $200
General Admission: $25
BBQ Dinner: $13  (must be purchased in advance)
Doors for Dinner: 6:30. Only ticket holders with dinner will be allowed in the club at 6:30
Doors for Non-dining ticket holders: 7:00
Show: 8:00
Bio:
"It's hard to know how people are gonna react," Chris Knight says of Almost Daylight, his ninth album and first new recording in over seven years. "I've written songs about a lot of different things going all the way back to my first record, and some folks still think 'somebody kills somebody' is all I write about. Maybe that's why I was bound and determined to get these particular songs on this album. If people like them, then we'll be fine. But I wasn't gonna do it any other way."
For the past 20 years, Chris Knight has only made music his own way. He's released eight acclaimed albums, played thousands of electrifying live shows and built generations of fervent fans from Texas honky-tonks to Manhattan rock clubs. He's been hailed as "the last of a dying breed…a taciturn loner with an acoustic guitar and a college degree" (The New York Times) and "a storyteller in the best traditions of Mellencamp and Springsteen" (USA Today). Bottom line, he's hard-earned his reputation as one of America's most uncompromising and respected singer/songwriters. And now with Almost Daylight, Knight delivers the most powerful – and unexpected – music of his career.