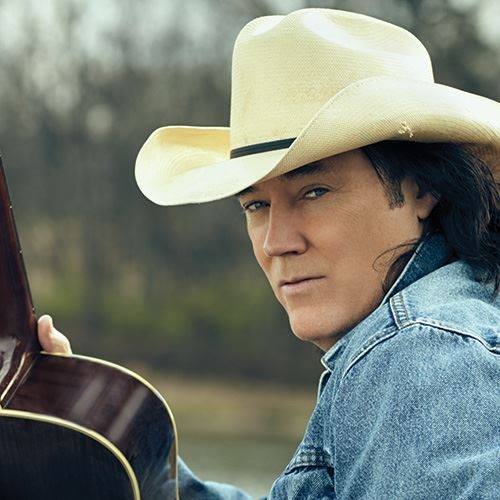 David Lee Murphy
Date:

2023-09-22

Time:

08:00

Location:

IOWA CITY

Venue:

First Avenue Club – 1550 South First Avenue
The Club welcomes David Lee Murphy with special guests Boot Jack Band on Friday, September 22nd. Stage Right half of room (left side of stage as you look at stage) is standing room only) and Stage Left is Seated Tables. Doors 6:30 for tables and 7:00 for General Admission Standing. Show starts at 8:00. There will not be food at this show.
ABOUT DAVID LEE MURPHY
David Lee Murphy is best recognized by his massive hit single "Dust On The Bottle". But he is also known as one of Country Music's best songwriters. He has written songs for superstar artists like Kenny Chesney, Jason Aldean, Luke Bryan, Eric Church, Florida Georgia Line, Keith Urban, Brad Paisley, Brooks & Dunn, Hank Williams, Jr. and others.
Murphy developed his musical style as a teenager in Southern Illinois. Although both parents were schoolteachers, he was an indifferent student. Instead of studying books, he studied the sounds of such "outlaw" country musicians as Waylon Jennings and Willie Nelson. He was also deeply influenced by southern rock bands such as Lynyrd Skynyrd, The Allman Brothers and ZZ Top.
Pursuing a career in music, Murphy moved to Nashville and spent years honing his craft as a songwriter. He also formed a band, The Blue Tick Hounds, and played the honkytonks of Middle Tennessee and clubs throughout the South.
"I really concentrated on my songwriting", Murphy states. "I wanted to get better so I could record my own songs." Several rough demos of Murphy's compositions, including the song "Party Crowd" caught the attention of MCA executive Renee Bell who passed Murphy's music along to Grammy and CMA Award winning producer Tony Brown (George Strait, Reba McEntire, Vince Gill and others). After hearing the song demos, Brown, who had been following Murphy's progress as a performer and songwriter, decided it was time to sign Murphy as an artist to MCA Records.
Murphy's debut platinum selling album for the label, Out With A Bang, produced a string of hits including the title track "Out With A Bang", "Fish Ain't Bitin'" and "Just Once", which was featured in the movie 8 Seconds about bull rider Lane Frost. Also on that album were the hit singles "Party Crowd" (Radio & Records awarded it most played song on Country Radio in 1995) and the #1 single "Dust On The Bottle". Both songs have become staples at Country Radio.